Mary Dimmock has been kind enough to provide this post and transcript of the CFS Advisory Committee's discussion of the P2P report this week.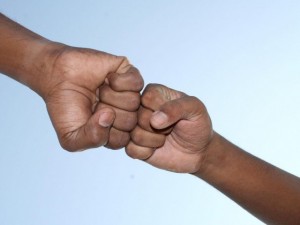 Since the Executive Summary for the P2P ME/CFS Workshop was published on December 18, 2014, a workgroup of CFSAC has been hard at work to review the report and to draft CFSAC's official response to that report.
On January 13, 2015, CFSAC met in a two-hour special session to discuss and finalize CFSAC's comments on the Executive Summary. CFSAC's comments are to be immediately submitted to the Secretary of Health and then submitted to the P2P Panel before its deadline on Friday, January 16, 2015.
The official version of CFSAC comments will be posted on the CFSAC website but that may not happen by the deadline for P2P comments. In the meantime, here is an unofficial version of the recommendations, produced from an audio file, that captures the recommended changes to the P2P report that were approved by CFSAC.
CFSAC Focused and on Warp Speed
Two things stood out about this CFSAC special meeting. First, this CFSAC meeting was conducted with an unprecedented speed, focus and decisiveness, no doubt due to the obvious work that had gone into drafting the recommendations over the last month. A special thanks to Donna Pearson and all the members of the CFSAC workgroup, including advocates Charmian Proskauer and Claudia Goodell, and to CFSAC itself for making this happen on such a tight timeline. And thank you to Dr. Gary Kaplan for continually calling for CFSAC to insert language about the Canadian Consensus Criteria and the hallmark symptom of PEM. This meeting set a new bar for CFSAC meetings going forward.
But more important are the range and nature of the substantive comments made by CFSAC on the Executive Summary, starting with the complete rejection of the outdated and inappropriate description of the disease as "extreme fatigue and other symptoms that are not improved by rest." In its place, CFSAC recommended an extensive description of the disease that called out the range of hallmark criteria like PEM and the kinds of dysfunction seen in CCC and ME-ICC (line 2). They also called for the CCC to be universally adopted until updated criteria are accepted (line 365).
Further, CFSAC rejected a number of statements that could be construed to imply psychological causation and rejected further studies of psychosocial parameters and psychological treatments as inappropriate (line 275). Instead, they called for research into a range of biological abnormalities and for clinical trials that included repurposing of drugs currently used in autoimmune, neurodegenerative and viral diseases (line 246).
CFSAC went beyond the Executive Summary's recommendation to retire the Oxford criteria and also called for studies conducted with Oxford to no longer be used to inform treatment recommendations for this disease (line 365).
CFSAC rejected the P2P Panel's recommendation to hold a meeting of stakeholders to "reach consensus on the definition and parameters of ME/CFS." Instead, CFSAC added a recommendation to hold a meeting of stakeholders to "review the results of the study by the Institute of Medicine and to reach consensus on a path forward." CFSAC explained that its rationale for this recommendation was the need for stakeholders to "review, analyze and or reject the IOM recommendations on this matter" (line 202).
Finally, CFSAC called out the responsibility of HHS and other federal agencies to address the needs of patients (line 80). They included a list of the recommendations that CFSAC has already made, many of which the P2P Panel had included.
Are there other changes that I want to see in the P2P report? Of course there are. For instance, I want to see a specific dollar target set for NIH funding based on the burden of disease – $120M or more. I want to see the entire section on "Improve Treatments" revamped to focus on biological therapies instead of psychosocial therapies. Fortunately, CFSAC did speak to that issue in other sections of the Executive Summary. In order to invigorate the ME/CFS research pipeline, I think that NIH must actively and aggressively address the stigma in academic research centers and NIH's institutional barriers resulting from this disease being orphaned by every institute. And there needs to be a publicly shared research strategy, not just one internal to NIH, developed with full stakeholder input and driven through objective, published benchmarks to ensure rapid progress. Finally, HHS must actively address the historical lack of urgency and the huge lack of community trust that has built up over time from the historical lack of openness, transparency and inclusiveness and the utter lack of meaningful progress for so many years.
But even so, I think that CFSAC has done a significant service to ME patients in this special meeting. Now it's up to P2P to listen to these experts and incorporate these changes. Then, HHS needs to finally take some substantial and urgently executed action to fix this mess.
But if CFSAC's submission does not get translated into the P2P Executive Summary or into HHS action, then at the very least, these comments provide another useful tool for our calls to legislative leaders.
Don't forget to send in your comments
Some of you have chosen to bypass the P2P Panel and instead communicate your opposition of P2P directly to Secretary Burwell and other leaders. If you plan on doing that and have not yet, this is a great week to do so.
For those who intend to send comments to P2P, don't forget that the deadline is January 16, 2015 at 11:59 PM EST. If you support what CFSAC had done, let the P2P Panel know. If you see things that are still missing, let the P2P Panel know that as well.
When you send in comments to P2P, remember to note whether you are using the 389 line or the 403 line report and include the line number that your comment refers to. Comments can be sent to prevention@mail.nih.gov. More information is available at this link.
Note: I am collecting P2P comments into a library. You can see the library at this page, and you can send me your comments for inclusion at jspotila AT yahoo DOT com.