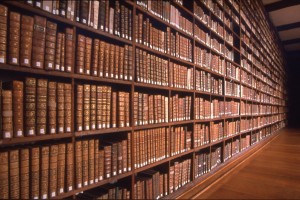 On December 9-10, 2014, the National Institutes of Health hosted a P2P Workshop on advancing ME/CFS research. Public comment on the Panel's draft report was invited. However, NIH stated that public comments would be forwarded to the Panel and not retained by NIH.
Therefore, I have created this library of public comments on the P2P Panel's report. These comments were sent to me by their authors, and I have made no changes to them except for formatting them as pdfs and adding authors' names with their permission. I will update this page as I receive more public comments. Note that the content on this page is the responsibility of the authors. I do not endorse or reject any of these comments.
If you would like your comment added to this page, please email it to me at jspotila AT yahoo DOT com.
Update: On January 10, 2015, I sent a letter to NIH's FOIA officer protesting ODP's plan to not retain the public comments, and pointed out this was a violation of specific provisions of NIH's document retention policy. On January 14, Wally reported that NIH had changed its position and would release the comments in response to FOIA requests. My request is pending.
Update (3/18/15): I received the FOIA documents on February 27, 2015. I discovered that many comments were missing, and filed an appeal.
Update (6/9/15): NIH claims it has released all comments, but we know there are at least six missing. NIH declined my suggested solution of including a caveat with the final version of the report.
Organizations
CFSAC – unofficial version (added 1/15/15)
IACFS/ME (added 1/21/15)
Invest in ME (link added 1/16/15)
Massachusetts CFIDS/ME & FM Assoc. and Connecticut CFIDS & FM Assoc. (added 1/16/15)
ME Association (added 1/21/15)
ME Vereniging, the Netherlands (added 1/16/15)
ME/cvs Vereniging, the Netherlands (added 1/14/15)
Solve ME/CFS Initiative (added 1/21/15)
Individuals
Anonymous #1 (added 1/10/15)
Anonymous #2 (added 1/15/15)
Anonymous #3 (added 1/16/15)
Anonymous #4 (added 1/16/15)
Anonymous #5 (added 1/16/15)
Anonymous #6 (added 1/16/15)
Anonymous #7 (added 1/16/15)
Anonymous #8 (added 1/16/15)
Anonymous #9 (added 1/16/15)
Anonymous #10 (added 1/18/15), Attachment 1
Anonymous #11 (added 1/21/15)
Anonymous #12, part 1 and part 2 (added 1/21/15)
Anonymous #13 (added 1/22/15)
Anonymous #14 (added 3/18/15)
Susanna Agardy (added 1/10/15)
CL (added 1/19/15)
Catherine Balestra (added 1/13/15)
Carollynn Bartosh (added 1/16/15)
Elenor Bengtsson (added 1/16/15)
Catherine Berger (added 1/15/15)
Cecelia Blair (added 1/10/15)
Kati Debelic (added 1/16/15)
Mary Dimmock (1/17/15)
Sister Sandra Duma (added 1/16/15)
Johan Edsberg (added 1/12/15)
Jim Ellsworth (added 1/12/15)
Pat Fero (added 1/15/15)
Henrik Fransson (added 1/13/15)
Ken Friedman, Part 1 and Part 2 (added 1/15/15)
Claudia Goodell (added 1/13/15)
H.I. Green (added 1/22/15)
Tina Grimso (added 1/15/15)
Sten Helmfrid (added 1/12/15)
Nancy Henson (added 1/18/15)
Chris Heppner (added 1/12/15)
Cort Johnson (added 1/16/15)
Lars Lagerstrand (added 1/15/15)
Joe Landson (added 1/16/15)
Margaret Lauritson-Lada (added 1/18/15)
Marilyn Lemmon (added 3/18/15)
Sean (added 1/16/15)
Sharon Light (added 1/15/15)
Denise Lopez-Majano (added 1/19/15)
Benita Meriaux (added 1/16/15)
Jim Mills (added 1/21/15)
Billie Moore (added 1/12/15), Attachment 1, Attachment 2, Attachment 3
Cecy Nielsen (added 1/14/15)
Anja Olergard (added 1/14/15)
Dave and Janis Olson (added 1/16/15)
Anne Ortegren (added 1/16/15)
Anita Patton (added 1/12/15)
Lisa Petrison (added 1/15/15)
Helle Rasmussen (added 1/15/15)
Jennifer Spotila (added 1/15/15)
Annette Stahlstrom (added 1/16/15)
Colleen Steckel (added 1/16/15)
Michelle Strasbaugh (added 1/17/15)
Concetta Taliercio (added 1/16/15)
Loetta Vann (added 1/17/15)
Erica Verillo (added 1/14/15)
Marion Vogel (added 1/16/15)
Katharina Voss (added 1/12/15)
Michael Walzer (added 1/16/15)
Paul Watton (added 1/16/15)
Janelle Wiley (1/16/15)
NA Wright (added 1/10/15)