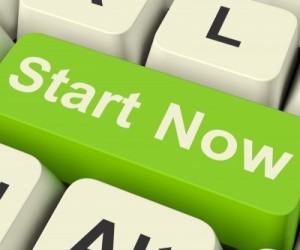 (updated November 9, 2015)
Unless you have been avoiding the internet for the last week, you already know that NIH has made a big announcement regarding its plans for ME/CFS research. Dr. Francis Collins has made some remarkable and welcome statements in the press:
Given the seriousness of the condition, I don't think we have focused enough of our attention on this. (from The Atlantic)

Give us a chance to prove we're serious, because we are. (from Science Insider)
Personally, I have waited a very long time to hear the Director of NIH make statements like this. But the details of the new plan are of primary importance, and sometimes difficult to come by.
The biggest news, in my opinion, was first mentioned in the Science Insider piece: that a new request for proposals would be issued for extramural research. In an NPR article today, Dr. Collins said that "It will be substantially greater than the current five or six million a year. We are going to ramp this up." This is huge progress, especially if the new request is an RFA, because those have a guaranteed amount of money attached.
Researchers and advocates have been asking for an RFA for the last ten years, so the confirmation that we may finally get one is extraordinarily good news. But the real question is whether NIH and advocates define "substantially more" the same way. The last requests from the CFS Advisory Committee, the IACFS/ME, and members of Congress were for $7-10 million, and perhaps that would be a realistic expectation. But given the needs identified in the P2P report, and the thirty years ME/CFS research has spent in Siberia (as Bob Miller put it), I'm not sure we can cry victory over that kind of number. It also matters how well targeted the request for proposals is, especially in terms of case definition and types of studies. Fatigue research won't cut it, in my opinion. Dr. Collins said the idea is to award the money in FY2016, so we should get these details soon.
The second piece of good news, confirmed on NPR today, (see update below) is that ME/CFS research will be overseen by the National Institute of Neurological Diseases and Stroke. There was initially confusion about whether this meant just the  Trans-NIH ME/CFS Working Group would move, or whether ME/CFS research itself was going to have a home at the Institute. Having an Institute home is extremely important, for three reasons:
First, being assigned to an Institute means that ME/CFS will be included in an Institute's strategic plan. To my knowledge, that has never happened. As NIH moves increasingly towards use of strategic plans to guide funding decisions and reporting to Congress, having someone thinking about ME/CFS in that context is critical.
Second, being assigned to an Institute means that ME/CFS has a chance at getting a piece of the Institute's budget. The Office of Research on Women's Health, where we've been for many years, does not have a research budget. In 2014, funding for ME/CFS research grants was cobbled together from four Institutes (NINDS, NIAID, NIMH, NINR) and the Office of the Director. We're not talking a lot of money, so that represents tiny investments from each of those sources. Undoubtedly other Institutes will continue to be relevant in funding ME/CFS research (especially NIAID), but having a home gives us a chance at a bigger slice.
Third, being assigned to an Institute should mean that ME/CFS will have an assigned Program Officer. The importance of this cannot be overstated. Program Officers are research portfolio managers at NIH, assigned to specific areas of focus. They write Program Announcements and Requests for Applications. They monitor grants once awarded. They must stay current on developments in their assignment areas and interact with the research community. After grant applications are reviewed (in our case by the CFS Special Emphasis Panel), Program Officers make funding recommendations to their Institute Councils. In other words, a good Program Officer is indispensable to research progress. (Here's a great first hand account of being a Program Officer).
In 2014, seven different program officers oversaw ME/CFS grants. Seven. That does not mean we had seven people staying abreast of ME/CFS research and managing a portfolio. It means that no single program officer was responsible for doing so. And that is a huge loss. It is one of the barriers to the success of ME/CFS researchers in applying for NIH funding. The good news is that Dr. Vicky Whittemore at NINDS managed more 2014 ME/CFS grants than anyone else (five), followed by Dr. Timothy Gondre-Lewis at NIAID (three). So if Dr. Whittemore is assigned to be the ME/CFS program officer, we have a head start. The caveat is that she is already the program director for epilepsy, so it's not likely she'll be working on ME/CFS full time. But it's a start.
Third, a new study at the NIH Clinical Care Center will bring the latest technology to bear on the "clinical and biological characteristics of ME/CFS following a probable infection" (that's from the press release). We don't know many details about the study, but the Clinical Care Center is one of the best medical facilities in the country, if not the world. Bringing in ME/CFS patients and working them up with every possible test is a great idea, and has been needed for a very long time.
We don't know how much money will be invested, but the NPR story does say it will include 40 patients. We don't know how patients will be selected. The Atlantic reported that the study will focus on patients left "permanently impaired" after an acute illness, but the NIH press release said that the study "plans to enroll individuals who developed fatigue following a rapid onset of symptoms suggestive of an acute infection." (emphasis added) We don't know if the study will focus on the newly ill, or what case definition(s) will be employed. And it's likely that some of these decisions have not actually been made yet. We'll have to watch how the protocol develops, and what testing is used. This study has incredible potential to yield the answers we need, if it is appropriately designed.
Here's the bottom line of the NIH announcement: It's a promising start. There are a lot of details we need to know. And until we actually see how much money is on the table and how it's spent, we can't judge the quality of the effort.
As Dr. Collins told Science Insider, "Give us a chance to prove we're serious, because we are."
Ok. Let's do this. We've waited long enough.
Update November 7, 2015: I continue to hear conflicting reports about whether ME/CFS research will be overseen by NINDS, including having a single program officer and being included in the NINDS strategic plan. Sources who have spoken directly to NIH continue to report different answers to this question. I'm not sure if the explanation is a lack of clarity at NIH, or that advocates don't speak NIH's language such that people are interpreting answers differently. I think we will have to wait and see how this plays out. If we are not included in NINDS's strategic plan or if we do not see someone step forward to truly manage an ME/CFS portfolio, then we're quibbling about semantics instead of solving the problem.
Update November 9, 2015: Cort Johnson spoke with Dr. Vicky Whittemore and reports that she said: "To be clear, no one NIH institute, office or center has single oversight for research on ME/CFS. We will work together through the Trans-NIH ME/CFS Research Working Group to coordinate, stimulate and support research." That sounds to me like we do not have an Institute home the way other diseases do. We are going to have to wait and see how this plays out in order to just whether this is a good development or not.