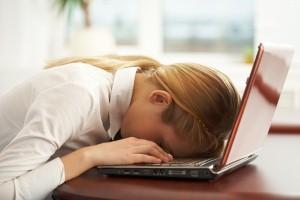 HHS officials have made confusing statements about the goals of the P2P Workshop, but I have obtained documents through FOIA that give us insight into the structure of the meeting. Two versions of the Workshop draft agenda strongly suggest that the meeting will be focused on the broad category of unexplained fatigue, and the most effective treatments for that symptom.

The Agenda Documents

I obtained these two agenda documents from NIH through a FOIA request. The first is titled "DRAFT Agenda" (previously obtained by another advocate, as well) and the second is titled "Agenda Example." Neither document is dated, but circumstantial evidence suggests that both were drafted after the January 2014 Working Group meeting.
The Draft includes a list of possible speakers, including several advocates to address the "Patient Perspective." My name is on that list, but I have not been contacted by anyone at NIH at any time about serving in that capacity. I don't even know who put my name forward. Whether an invitation will be extended to me remains to be seen.
The Key Questions as presented in the Draft and Example documents are likely out of date, now that the systematic review protocol has been published. The Questions from the evidence review will structure the meeting, but the agendas are important indicators of NIH's perspective and overall approach to the meeting.

Framing With Fatigue

Both of the documents include the same description of the overview that will begin the meeting:
Dr. Maier will detail the topic and why it is of public health importance:

Overwhelming fatigue or malaise as a public health problem
Controversies that exist
Treating ME/CFS with drug and non-drug therapies
Just to be sure you didn't miss it, here's is the framing for this meeting on ME/CFS: Overwhelming fatigue or malaise as a public health problem. Not ME/CFS as a public health problem. Not post-exertional malaise as a public health problem. Not cognitive dysfunction and disability as a public health problem. To NIH, "overwhelming fatigue" is the public health problem.
This is so wrong. It ignores what we've been saying about our experiences for years. It ignores the science on PEM and cognitive dysfunction. It ignores the fundamental question of what disease or diseases are being included in the CFS bucket. In fact, it steps back in time to the Oxford definition: overwhelming fatigue alone.
The real public health problem is that since 1988, CFS has been a wastebasket and dumping ground for people with unexplained chronic fatigue. Some of those people have depression, anxiety, MS, and other illnesses. Some of those people have medically unexplained fatigue. Some of those people have a disease characterized by PEM and cognitive dysfunction.
To lump all of that together as a public health problem of "overwhelming fatigue" completely and utterly misses the point. It perpetuates the hand waving and blurred lines in the government's approach to my disease, and there's just no excuse for it at this point.

Treatment Barges In

At the May 2013 CFSAC meeting, Dr. Maier said that treatment research was part of the evidence review, but she portrayed it as relating back to the case definition question:
The goal of the evidence-based methodology workshop is to understand and identify how the evidence shows up for case definitions, for outcomes, for interventions, and for treatments. If it turns out that some interventions have more impact or a more positive outcome for post-exertional malaise, then we're going to know that post- exertional malaise in a case definition is probably going to be a good thing to do. Dr. Maier, May 23, 2013 CFSAC Minutes, p. 11. (emphasis added)
But now we know that the evidence review will ask about treatment harms and benefits, and the characteristics of subgroups, responders and non-responders. The agenda documents reveal what this treatment focus will look like.
The Draft Agenda focuses on tools to measure outcomes, rather than comparative effectiveness of treatments. The Agenda Example document is very different. Here are the treatment presentations from that document (each topic allocated 20 minutes):
Cognitive Behavioral Therapy
Graded Exercise Programs
Symptom-based Medication Management
Harms
Patient-Centered Outcomes
Quality of Life
So we have an evidence review that lumps all the case definitions together, including Oxford. And we have an agenda that gives more time to CBT and GET than it does to symptom-based medication. And there is nothing here on disease-modifying treatment, like rituximab, Ampligen, or antivirals.
The topic selection and allocation of time among these treatment topics sends a subtle but powerful message to the Panel of non-ME/CFS experts, especially in light of the failure to distinguish among the case definitions at the outset. Previous evidence reviews, including AHRQ's review from 2001 and the Brurberg, et al review published in February found no significant differences among case definitions or treatment outcomes, but those reviews were not set up to critically examine those differences. And as I've already pointed out, this current review assumes that differences among definitions represent subtypes and not separate diseases.

Design Flaws

The agenda documents show that the P2P Workshop is fundamentally flawed. The meeting is framed with the public health problem of "overwhelming fatigue." The evidence review will include studies on adults with fatigue, and exclude those with unspecified underlying diagnoses. All the case definitions are lumped together for the purposes of assessing the reliability of those definitions and the effectiveness of treatments.
The evidence review and meeting agenda should begin with the proper scientific question: are ME and CFS the same disease, separate diseases, or points along a spectrum of fatiguing illnesses? That was the original starting question in the AHRQ evidence review contract, by the way. But it's gone. The decision was made (not sure by whom) to assume the answer: that it is all one disease, separated only by subgroups. That assumption is the fatal flaw in this entire enterprise.
Remember that the P2P outcome will be decided by a panel of non-ME/CFS experts. We don't know how they will be screened for bias. We won't know who they are until shortly before the meeting. We will have no input into their selection.
This is not good science. This is sloppy, not precise. To revisit Dr. Maier's jury analogy: this process will ask the allegedly impartial jury (selected by only one side) to reach conclusions based on evidence that has been marred by bias and assumptions. Maybe they will reach the right conclusions, or maybe the deck is stacked against us.
We have to find ways to speak out about this. I'm working on something right now, and there will be ways for you to express your own concerns.  I hope you will join me.