Public comment for the CFS Advisory Committee is due next Friday, November 29th. That's not much time to prepare and submit comments, but I believe that you should if at all possible (instructions are here). Here's why:
CFSAC and HHS need to hear your voice. Your input and point of view is important. CFSAC members and HHS employees need to hear it. By submitting public comment, you have a chance to speak to them and tell them what you think. The Federal Advisory Committee Act requires that the public be given such opportunities. Use it.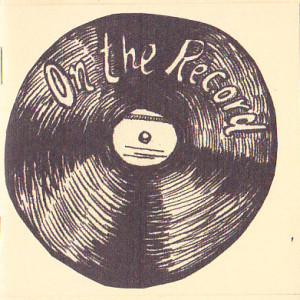 We are building a record. One of the advantages of the CFSAC meetings is that everything is on the record. When it comes to public comment, this is important. We need to be able to point Congress, policy makers, and the media to evidence of the government's action and inaction on ME/CFS. One source of such evidence is the CFSAC public record.
We need to educate people. There are voting and ex officio members who join CFSAC with little or no understanding of what it means to live with this disease or which policy issues are of greatest concern to us. That's not necessarily the members' fault. I've been told that HHS currently provides no orientation for new members. The only way to be sure that members know about our perspectives is to share them through public comment.
Speaking isn't enough. Technically, you can get a public comment slot without submitting something in writing. But your five minutes of comments won't be part of the official record of the meeting. The meeting minutes no longer summarize public comments, so the only way your comments are officially captured is through written submission. It's true that the videos of the meetings are available, but it's not officially part of the record and no one will know where to look for your comments.
It has a direct and cumulative effect. There have been meetings where something said in comment is quoted by a committee member during discussion. There are also trends over time that have a less direct but cumulative effect, such as complaints about the CDC Toolkit. Coordination of multiple comments around a particular theme is especially effective.
We need to hear each other. I know I have learned from listening to your public comment. Sometimes you reframe an issue in a way I never thought of, and raise concerns to new levels of importance. Sometimes I am simply moved by what you said or how you said it. Hearing from you helps me think about the issues, and also inspires me to keep doing this work. And I certainly hope my public comment has been helpful to you!
More ways to comment. With this meeting, prerecorded video comment is once again being accepted. You can also submit comments in writing only, speaking only, or writing and speaking. Since this meeting is by webinar, in person comment will only occur by telephone.
I know it's hard to write even one page of comment. I haven't written mine yet! But it is very, very important to put your thoughts on the record. If you want to participate in public comment for the upcoming meeting, here is what you need to do:
Above all, speak your truth and let your voice be heard. It really matters.